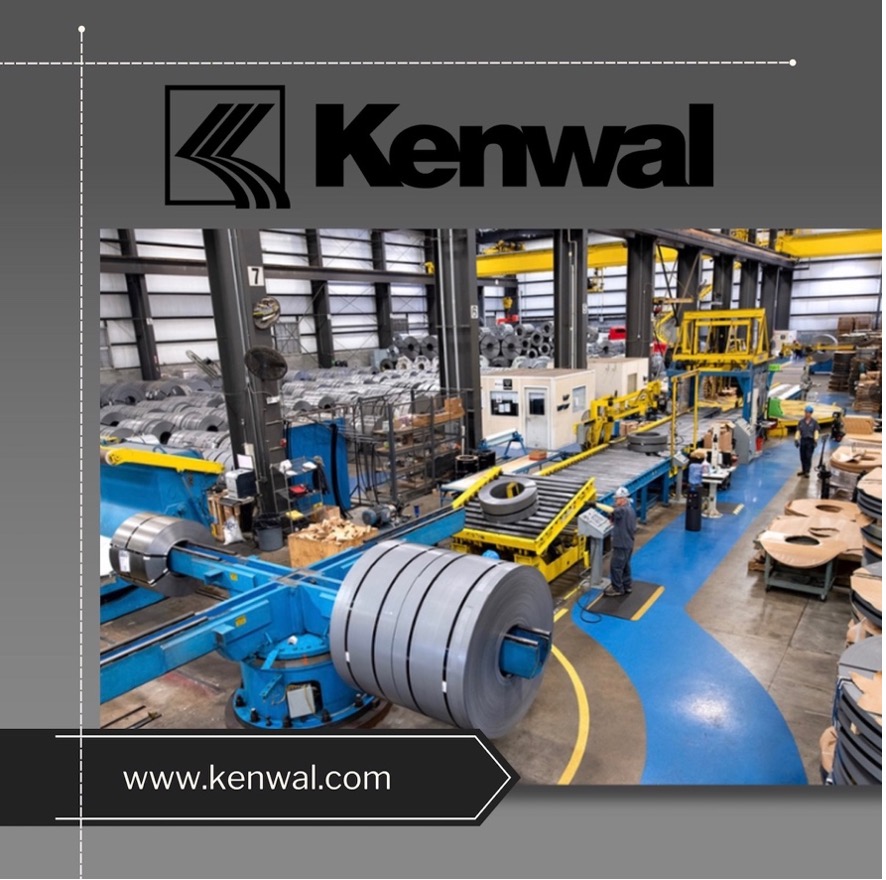 Flat-rolled steel processing is a sophisticated metal forming technique that involves the passage of metal between a pair of rollers. This process serves two main purposes: reducing the cross-section of the incoming material while simultaneously enhancing its properties and achieving the desired shape as it exits the rolling mechanism. The temperature and type of material will determine whether the process is done hot, warm, or cold.
Due to its exceptionally smooth and precisely manufactured structure, flat-rolled steel finds extensive application in various industries such as automotive, appliances, construction, and infrastructure. Its smoother and more precise composition makes it ideal for use in automobiles, appliances, buildings, and construction. It is also employed in water heaters, boilers, vehicle components, medical devices, food processing equipment, marine parts, kitchenware, compressor valves, and chemical processing machinery, among countless other uses.
If you operate within any of these industries, it is imperative to utilize only the finest quality flat-rolled steel. Kenwal offers their steel service expertise and full portfolio of capabilities in this regard.
Kenwal Steel: Leaders in Flat-rolled Steel Processing
As one of North America's most successful suppliers of flat-rolled steel services, Kenwal specializes in meeting the most stringent manufacturing and quality standards thanks to precise steel processing and more than 70 years of experience. This level of care and attention to detail has driven Kenwal's steady success and expansion since 1947.
Kenwal's headquarters are located in Dearborn, Michigan, while additional service centers extend to Tennessee, Indiana, and Michigan. Their expertise lies in the pickling and slitting of flat-rolled steel, catering to clients throughout the United States, Canada, and Mexico. Within their state-of-the-art pickling facility in Dearborn, Kenwal operates a top-tier, extensive operation – additionally offering comprehensive slitting services to complement their primary offerings.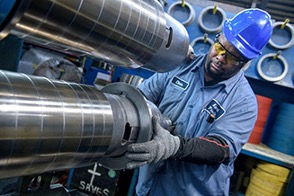 The Importance of Pickling, Slitting, and Packaging Steel
Pickling
Steel Pickling is the process of removing impurities from the surface of the steel. The steel is submerged in an acidic solution to accomplish this. Acid eliminates any rust or scale that may have formed on the surface of the steel. This process helps to give steel a smoother surface finish and also helps to improve its quality and makes it easier to work with. Pickling also allows for better weld penetration and improved weld quality.
By removing impurities through pickling, the steel's surface is cleaned and prepared for subsequent treatments, such as coating or plating. This improves the adhesion of protective coatings and enhances the steel's resistance to corrosion.
Steel Slitting
Slitting is the cutting of large steel coils into smaller coils. A slitter, a specific type of machine, is used in this procedure. Since the slitter has flexibility in sizing, Steel slitting allows to produce steel strips in customized widths to meet specific requirements.
Steel slitting holds immense importance as it offers several advantages. Firstly, it increases operational efficiency by optimizing material usage and reducing waste. This results in improved cost-effectiveness for manufacturers. Secondly, it enhances the formability of the steel by creating narrower strips, allowing for easier manipulation, and shaping during subsequent manufacturing processes such as roll forming or bending.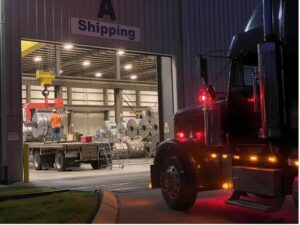 Packaging
The final step in the production of flat-rolled steel is packaging. Steel is packaged in coils based on the customer's receiving and equipment capabilities and capacity – and then shipped directly to their dock for consumption. Packaging helps to protect the steel from damage during transport and storage.
Delivery: The Final Component of Steel Processing
Streamlining manufacturing and ensuring customer satisfaction depends on delivering steel goods on time. By offering its customers reliable delivery options, Kenwal has positioned themselves to flourish in the flat-rolled steel industry.
At Kenwal, delivery is managed by the second. For their manufacturing clients, they understand the value of just-in-time delivery. Kenwal's teams of skilled operators and material control professionals use cutting-edge production and inventory management systems to guarantee on-time delivery.
Strategically located distribution hubs offer a multitude of transportation options from the steel mills due to their advantageous positioning near busy interstates, bodies of water, and rail tracks. This enables them to provide flexible shipment choices to meet the diverse needs of their customers.
Kenwal's main competitive advantages in the market are its strength, knowledge, quality, and delivery. Make Kenwal your first choice for your high-volume steel requirements and Kenwal will put their expertise to work for you.
Steel right, when you need it — that's Kenwal Steel.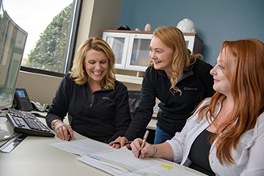 Kenwal Steel: Overview
Kenwal Steel is a leading manufacturer of flat-rolled steel products, including pickling, slitting, packaging, and delivery. We are a family-owned business with long experience in the steel processing industry.
Additionally, we are committed to providing the highest quality steel products and services. We achieve this through our state-of-the-art facility and the utilization of the latest technology, ensuring that our products meet the highest standards. Along with being customer-satisfaction driven, we are also IATF 16949, ISO 14001 certified, as well as A2LA accredited.
If you are looking for an expert steel processor that can provide you with the best possible service and product, look no further than Kenwal Steel. Call us at (313) 739-1000 or contact us via or website today to learn more about our products and services!
Follow Us On Social Media:
YouTube: https://www.youtube.com/@kenwalsteel2359
LinkedIn: https://www.linkedin.com/company/kenwal-steel/
Facebook: https://www.facebook.com/KenwalSteelCorp
Twitter: https://twitter.com/KenwalSteelCorp
Instagram: https://www.instagram.com/kenwal_steel/