Material Control
Expert teams dedicated to processing and delivering your flat-rolled steel
Material Control and Delivery
Teams dedicated to moving your flat-rolled steel through our doors to your plants.
Getting you the steel coils you need, right when you need them. That's how Kenwal has grown to be one of the largest sheet steel distributors in North America. Not only do we have highly trained operators and technicians to process and ship your steel supply, we also have a team of dedicated material control and delivery experts. Their mission is to see that your steel gets through our service centers quickly and efficiently, and that you get exactly what you ordered, every time.
Complete Traceability of Your Steel
If our material control personnel are the heart of our operations, then our highly sophisticated material management process is the brains. All steel coils that come through our service centers are tagged and tracked for complete traceability. Any quality issues can then be traced back through our processes and all the way back to the originating steel mill for quality control and supply chain improvements.
Flat-Rolled Steel Delivery from Strategically Located Service Centers
The strategic placement of our steel service centers allows for minimal shipping time, getting you the steel you need quickly and efficiently. Kenwal locations are accessible by major highways, waterways and railroad lines for a number of delivery options to suit your needs. Our steel delivery experts are available to help determine the best delivery options to your locations, with speed, cost-effectiveness and facility capabilities in mind.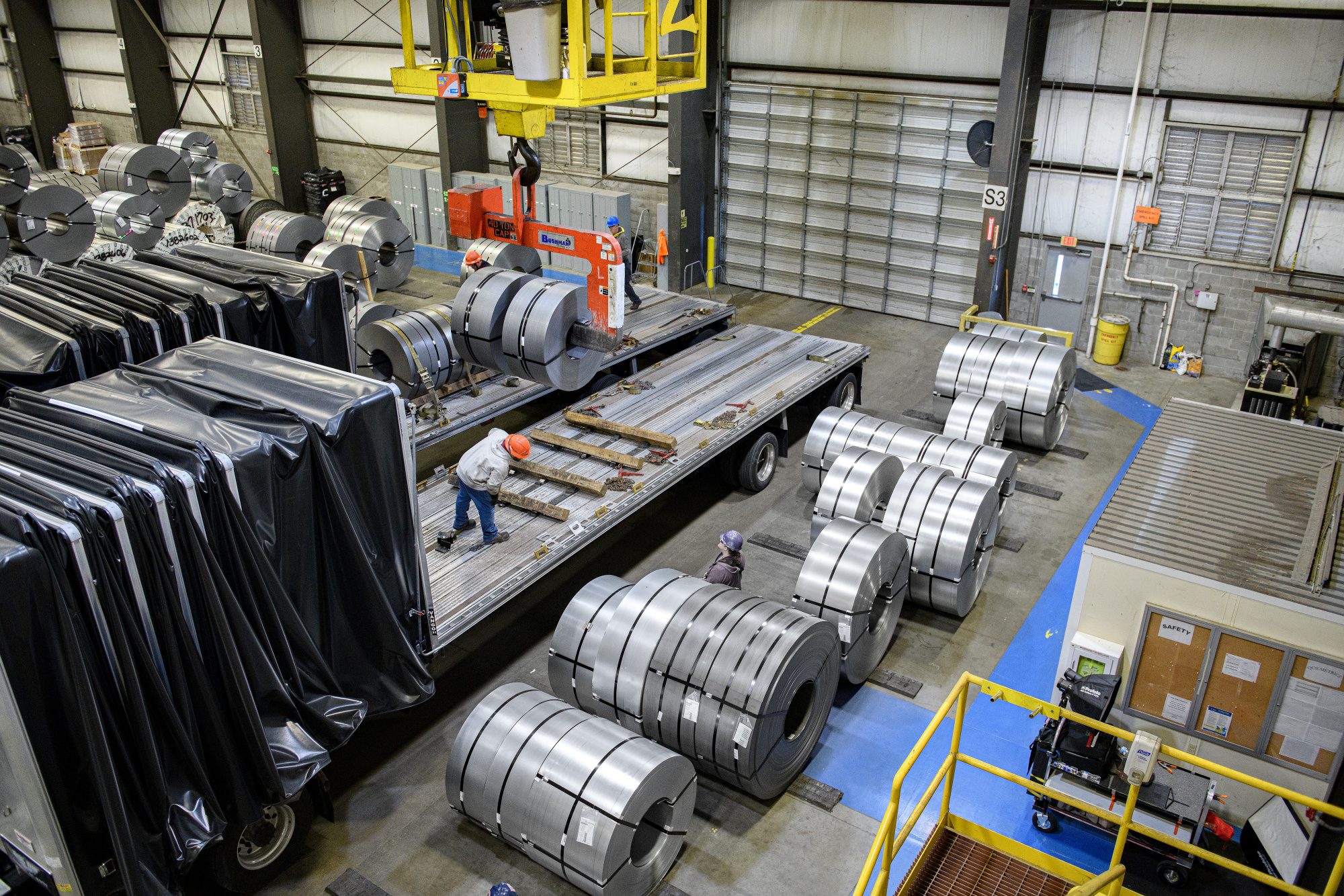 Peace of Mind for Coiled Steel Customers
Rest assured that the management and delivery of your flat-rolled steel is in good hands at our steel service centers. Contact us today to get started on your next order.
Kenwal services – always ready to deliver.