Steel Pickling
In-line tension leveling and surface inspection for the highest quality pickled & oiled steel
Pickled Steel – Processed to Your Exact Specifications
Off-Line Coil Prep Station   –  Anti-Coil Break Roll   –   Tension Leveling   –   Parsytec Surface Inspection   –   X-Ray Gauging   –   Electrostatic Oiler
Our computer-controlled push-pull steel pickling line and in-line tension-leveling process produces the highest quality pickled & oiled steel possible. Since our pickling line shares a facility with one of our steel slitting locations, processing your entire coiled steel order is fast and efficient – getting you the pickled & oiled steel you need, when you need it.
Delivery of Pickled Steel to Your Facility
Located in Dearborn, Michigan, our steel pickling operation is located near major highways and waterways, and is accessible by rail for maximum delivery efficiency. Our material handling and delivery personnel will work with you to determine your best options with speed, cost-effectiveness and convenience in mind.
Need Pickled and Tension-Leveled Steel for Your Production? 
You can trust Kenwal to ship only the highest quality flat-rolled steel, chemically treated to remove imperfections and ready to use on your manufacturing lines. Connect with us today to discuss your pickled steel requirements.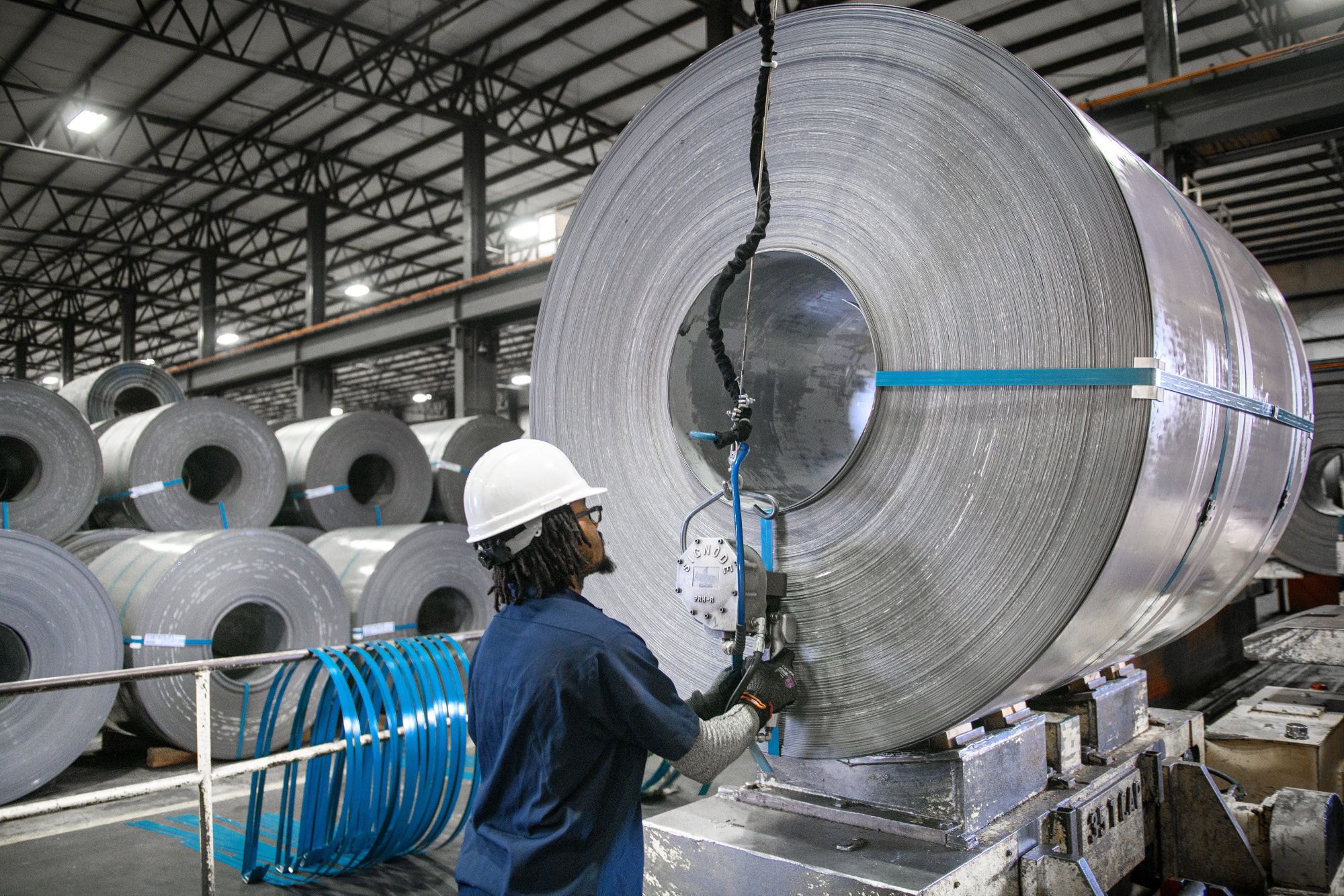 Pickled Steel Capabilities
Tension Leveling: To 2% elongation @ 0.135 x 72" and 50,000 PSI Yield
Electrostatic Oiling
X-Ray Gauging
Edge Trimming
Anti-Coil Break Device
Off-line Prep Station
Stain-Free Rinse Section Rail Service
Coil Over and Under-Winding
On-site Toll Slitting and Metallurgical Testing
Parsytec Automatic Coil Inspection – Top and Bottom Surface
Rail Access
Pickled Steel Process Specifications
Material: Hot Rolled Carbon Steel
Yield: 50,000 PSI
Shear Strength: 60,000 PSI
Coil Weight: 70,000 Lbs. Max
Min Footage: 450 Feet
Coil Width: 24" Min 72" Max
Coil Thickness: 0.030" Min 0.375" Max
Coil O.D.: 80" Max Entry, 78" Max Exit
Coil I.D.: 24" Min, 32" Max• Coil I.D.: Exit 24"
Pickled Steel Coil Capacity
Kenwal services – always ready to deliver.