Coiled Steel Technical Support
Kenwal's technical experts assist with steel specifications, selection and more.
Superior Knowledge Base
Our teams of steel experts are trained in the most advanced steel processing methods, grades and properties, and how to apply them in a way that best suits your production needs. Alongside our network of steel mills and coiled steel sources, our experts are able to develop specifications to your requirements, no matter how diverse your product lineup and processes may be. Kenwal's steel experts are always available to guide you, from inception to final production.
We Know the Steel Supply Industry, Inside and Out
You tell us the steel grade and specifications required in your processes – we know exactly where to source from. Yield strength, tensile strength, elongation and steel hardness are common criteria, plus any particular levels of metallic elements like carbon, manganese, chromium, nickel or iron. We have intimate knowledge and experience with the mills, allowing us to ensure the best selection of your flat-rolled steel.
Continued Investment in Technology
Kenwal continues to invest in steel processing and testing equipment to meet the rigorous quality standards you demand for your products. Our on-site A2LA-certified lab, steel pickling process and gamma-ray histogram technologies allow our experts to test gauge and material surface compliances, ensuring that your steel performs to your specifications.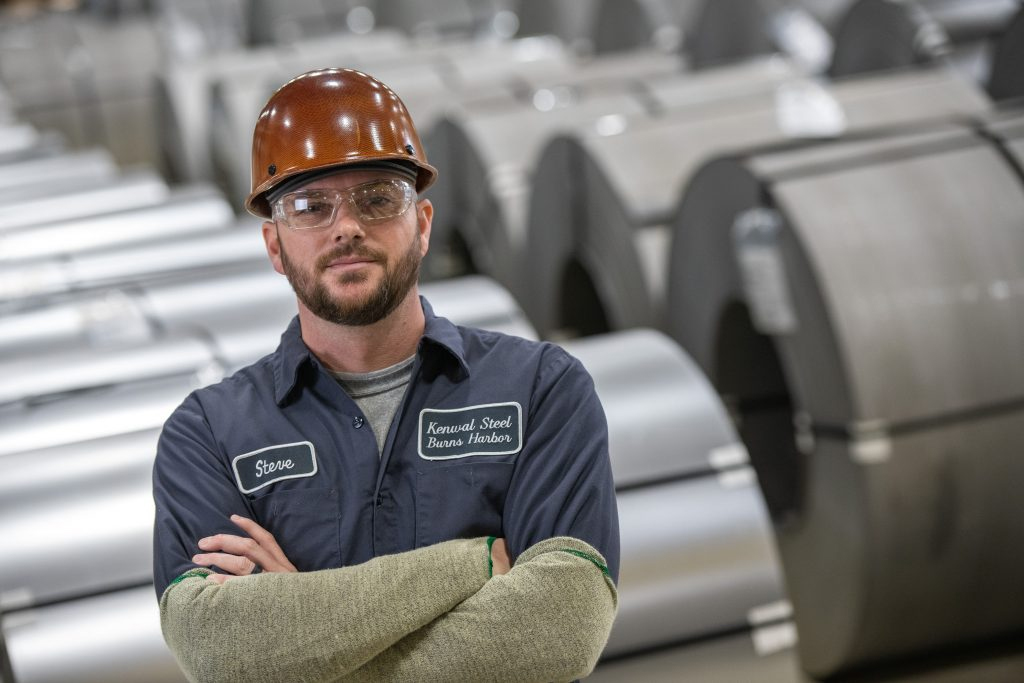 The Kenwal Difference
Let our steel experts handle your high-quality steel sourcing so that you don't have to, from the recommendation of steel types and grades for your processes to production volumes and supply scheduling. By integrating Kenwal into your steel supply program, you can ensure high quality steel, specified and priced correctly each and every time you order.
Connect with us today to discuss your flat-rolled steel requirements and how to integrate Kenwal in your processes.
Kenwal services – always ready to deliver.