Packaged steel coils, custom-prepared to your requirements.
Highly Advanced Steel Packaging Process Secures Product Safety and Usability
All of Kenwal's steel service centers use a semi-automated packaging line for maximum speed, accuracy and efficiency in preparing your order for shipment. Each order of coiled steel has its own specified packaging requirements, as determined by the customer and their facility limitations. With our semi-automated steel coil packaging lines, we are positioned to give you coiled steel in any configuration you need for your operations – in vertical or horizontal orientation and any banding configurations you desire. We meticulously package each steel coil to your specifications, to make sure you're able to use it as quickly as possible.
Flat-Rolled Steel Cut and Packaged to Your Exact Requirements
Rest assured that when you place an order with us, your steel supply will be cut to the exact widths you need and served to you exactly how you need it. Connect with us today to discuss your steel packaging and shipping requirements.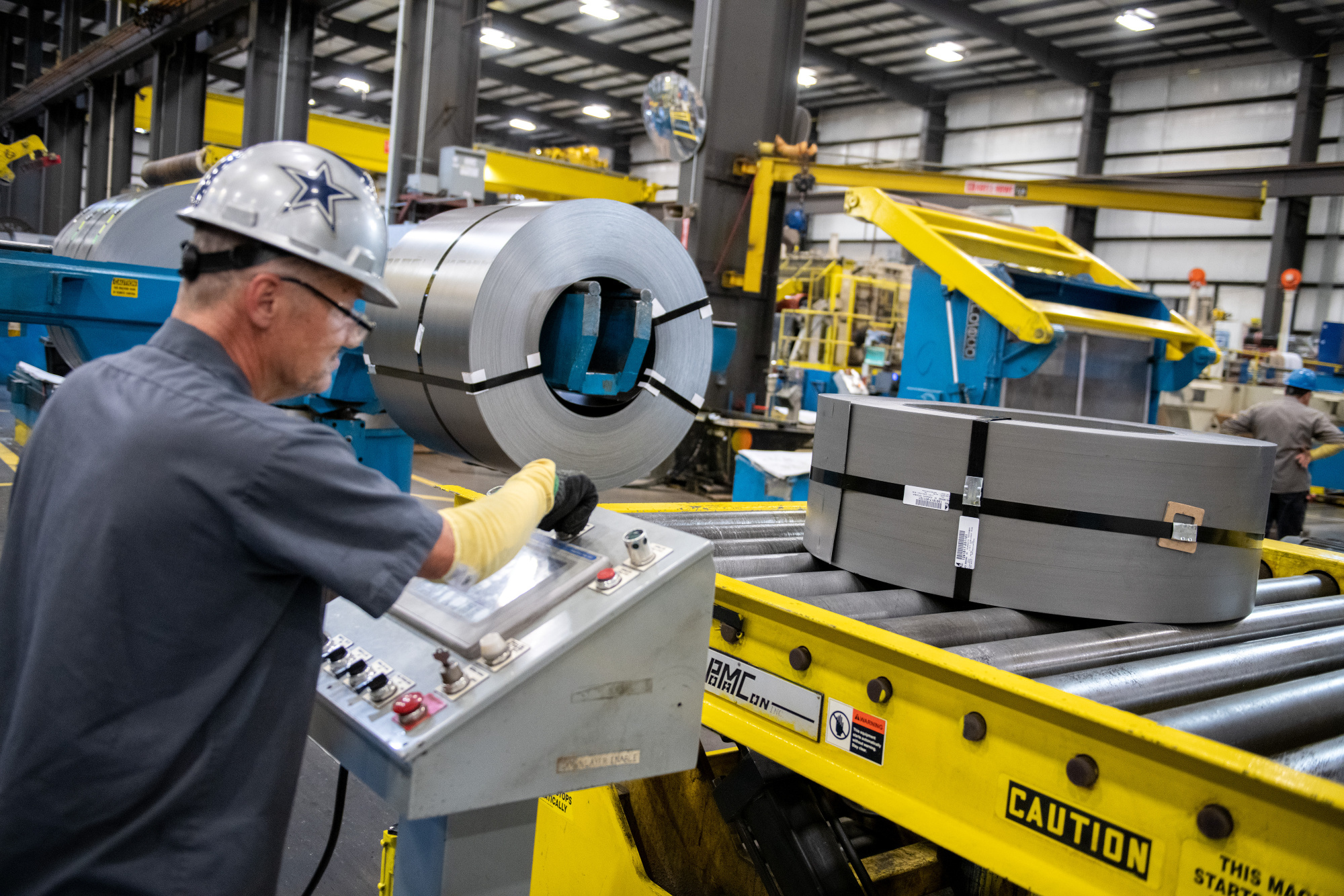 Kenwal services – always ready to deliver.